How To Start A WordPress Website or Business Blog In 11 Easy Steps
In the previous years, blogs become a phenomenon wherein millions of bloggers exist, constantly updating their blogs online without the need for graphic design services.
The immediate growth of blog creates some questions whether or not this can be useful for small businesses.
The answer to this kind of question is likely to be YES.
It will serve as your best marketing tool that will provide you lot of advantages when it comes to your sales and organic traffic to your site.
A business blog is another effective marketing tool that you can use if you have a small business.
However, you need to learn how to use it properly and effectively.
The word blog has been derived from the term weblog in which it is best to use for some web pages that are usually part of the online journal.
Most of the bloggers keep their sites updated with their new blogs weekly or monthly.
Most business blogs are informative and includes links and photos.
However, some bloggers prefer to post entries that involve reactions wherein the reader can also leave their comments to continue the dialogue from the blog content.
There are a lot of reasons why you need to consider blogs in your business.
Aside from helping you to increase your sales, blogs can offer you many benefits that you will surely love.
A business blog will help business owners engage with the potential or current customer- may it be informal or in a direct way.
You will have the opportunity to highlight the strength of your services and products in a very expert way.
Thus, it will help your customer to understand your company well and even inspire them.
Due to this, it can provide you some good insight into the interest and needs of your customer since you will deliver useful information about your services and products and likely ask for their opinions.
Blogs can really make your business appear livelier and more approachable.
With your website that promotes your services or product, it will be your essential tool to market what you want to offer.
It will create personal voice about your company, giving you the chance to boost the loyalty of your customer.
Furthermore, a business blog is less when it comes to cost so you can easily set one and update your websites with your new blogs.
How can you write an effective business blog for your company?
Here are some things you need to store in your mind if you want to become a good blogger.
You can start with your goals, tone, and policies.
Decide what you want to accomplish with your blog.
Allow your goals to influence your content.
Ensure that its content is relevant to the kind of industry that you are involved.
Making your entries a bit personal will allow you to directly speak to your readers.
Make it in a form of story- informal or conversational tone but with authority.
Moreover, you can use some useful tips from your business and include some links that will be inclined to your business blog.
Nevertheless, see to it that it will bring some interest to the readers and offers information that they can really use.
Your blog should be about your chosen industry and link it to most of your sites to ensure that it will be on top of the search engines.
The use of some relevant keywords to the entire business blog will surely boost the opportunity to show up to be on top of the search engine results.
With the use of your business blog with compelling, concise and clear content, it will encourage your reader to come back repeatedly.
Therefore, do not try to use it for some advertising, press release, or any marketing purposes because your reader can smell it if it is in blatant pitches.
Instead, keep it up to date wherein your readers will expect you to refresh or update them regularly.
Updating it regularly will develop a good readership wherein your business will benefit from it.
Creating a business blog needs time and commitment so you can share the best blogs about your company and make it more interesting for your readers.
Now, be prepared to make your business blog evangelize because this will be your new way to encourage your stakeholders of your company to invest in your business.
However, you need to ensure that you will provide blogs that are admirable and will help you transform it into sales leads, good customer relations, and provide you many more benefits.
If in case you do not have the courage to write your own business blog, you can consult with some trusted advisors before you start to embark on a new initiative in marketing.
It will be ideal to consult the experts to learn their opinion.
So if you know someone whom you think has the right knowledge in creating a good blog, do not be afraid to ask for their help or you can seek for some help from an expert and professional marketer on how to input some goals in your blog with the right tone and content.
In addition, you can talk to some webmaster or site designer and ask if adding a business blog to your business website is the best option for you or not.
They are the best person you ask for some help and can recommend you for the best advice it when it comes to business blogging.
A business blog can become a low-cost and highly effective tool for most of the business owners who want to become competitive.
It will guarantee them that they can differentiate their business from their competitors, encourage more customers, and make them loyal to their business.
However, it needs right time, good planning, and great commitment to achieve the real success that you are looking for in your business.
Now, you will have reasons to create a business blog about your services or products.
When properly done, blogs can benefit your business in numerous varying ways.
It will sure worth your time and effort.
Here's how to start your own Website or business blog in 11 easy steps
1. Choose domain name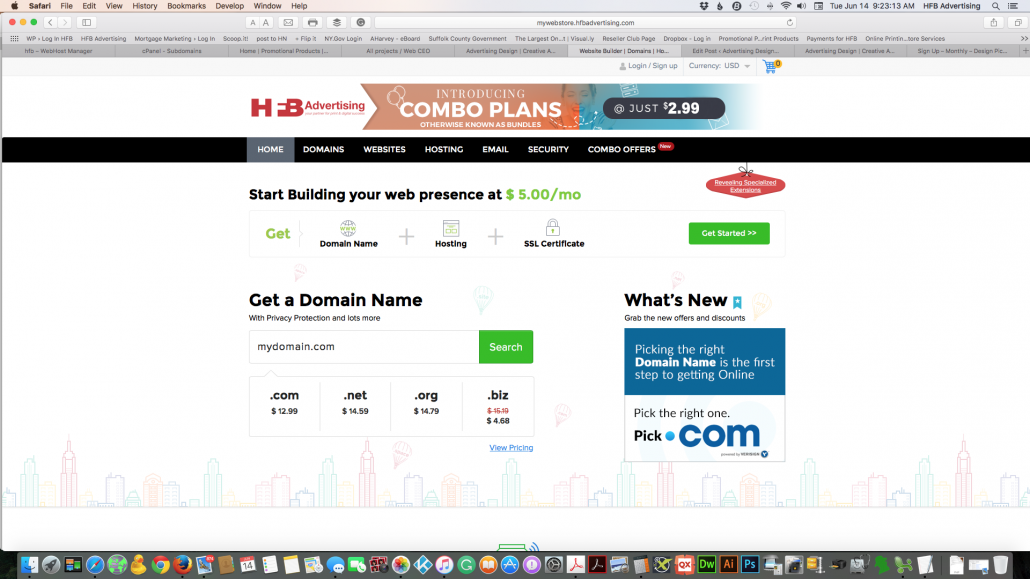 2. Choose to host – cloud hosting but you can choose anyone you want too.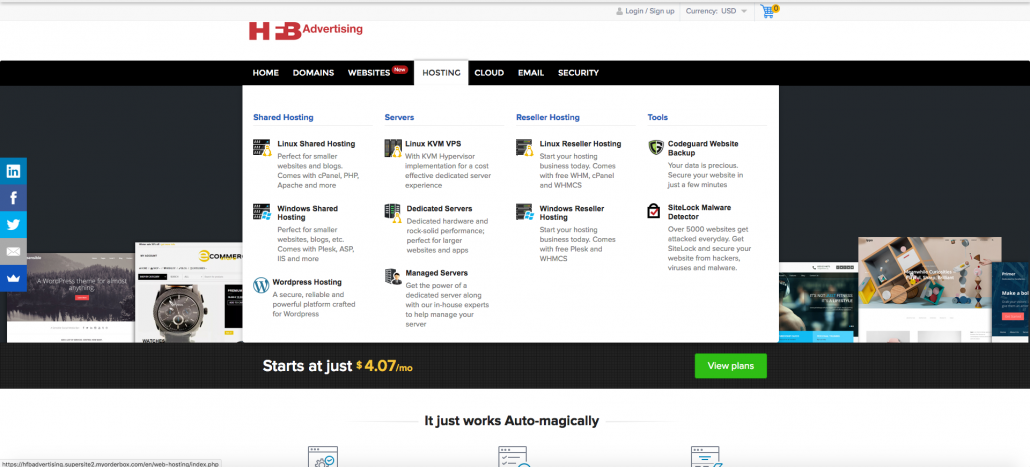 3. Login into cPanel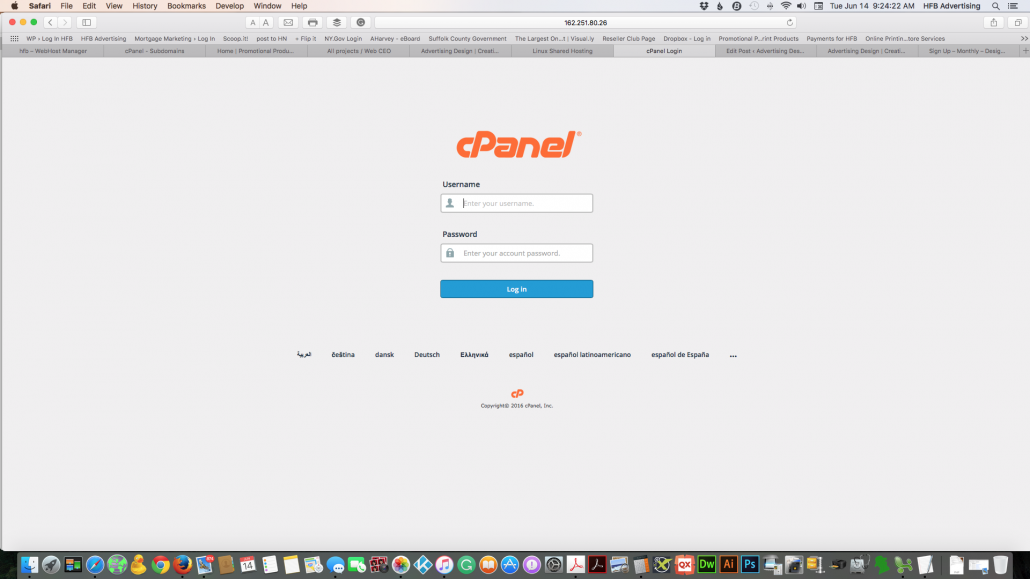 4. Select WordPress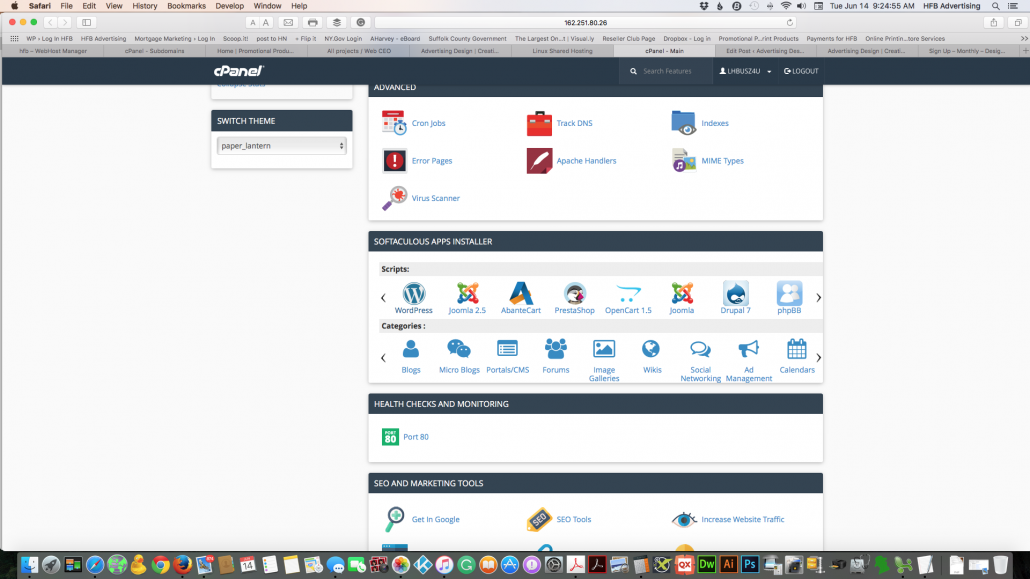 5. Install WordPress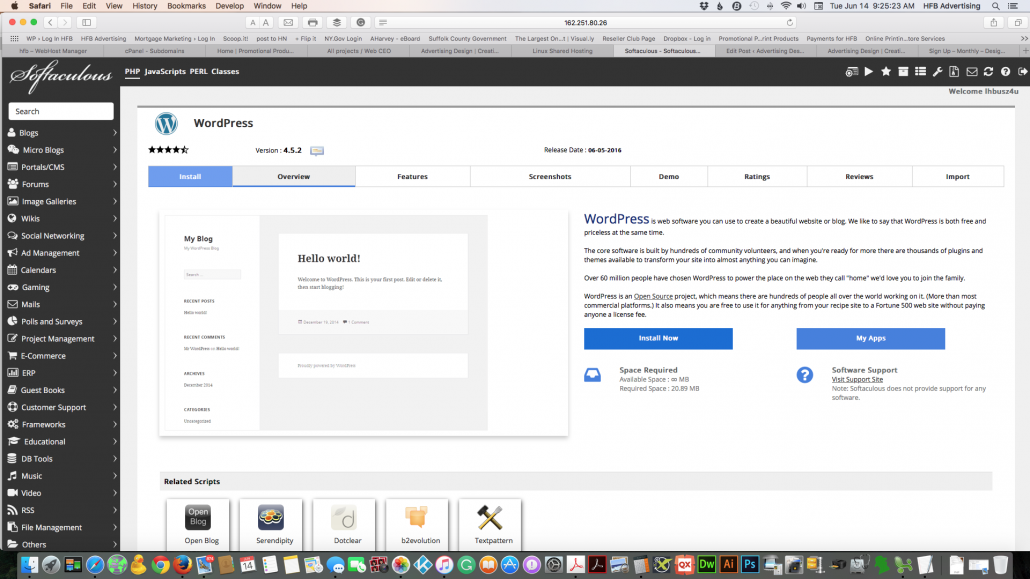 6. Fill out the information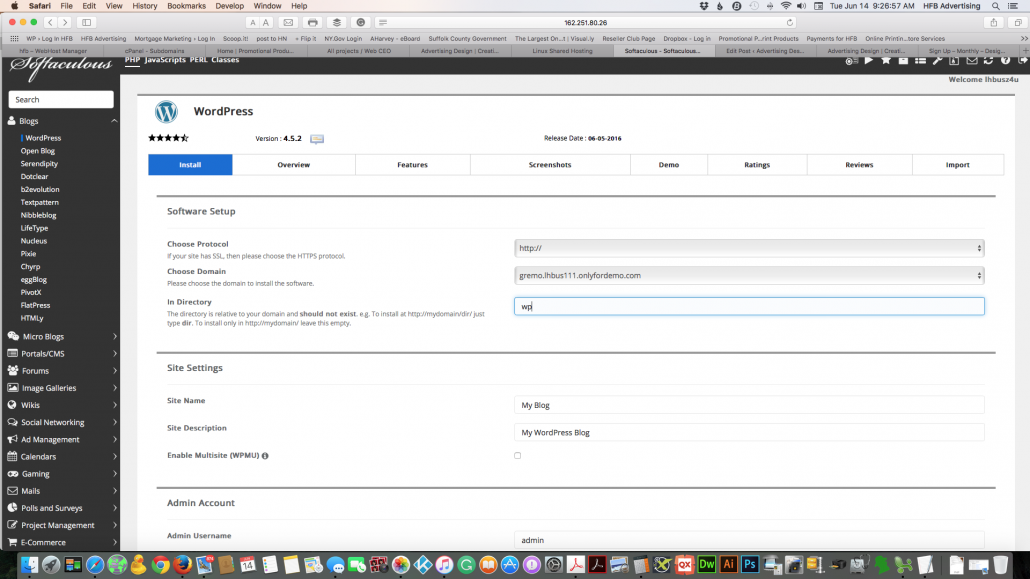 7. See it working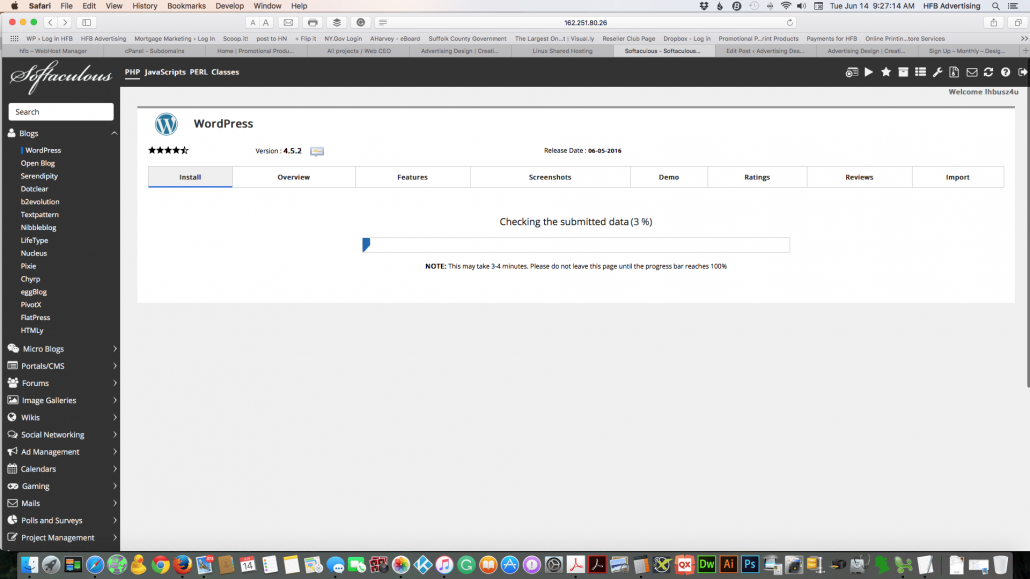 8. After installation go to the admin and login http://www.yourdomain.com/wp-admin
Go to dashboard after login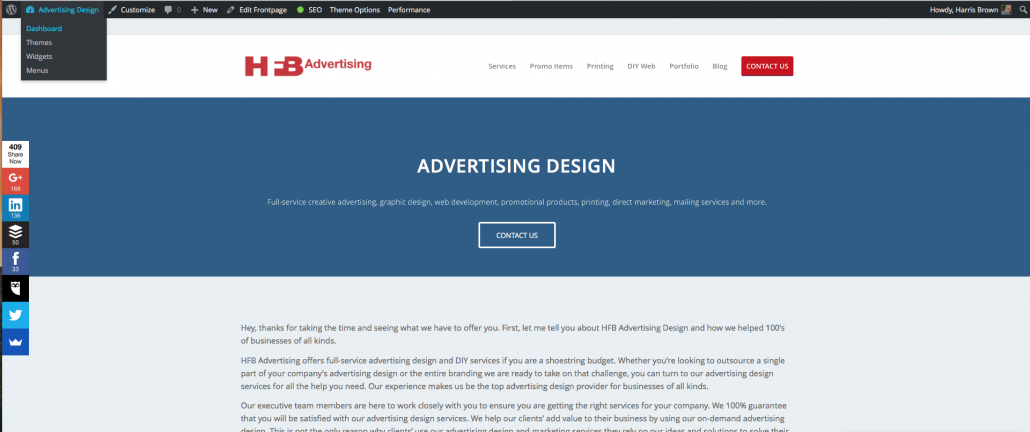 9 Add a theme – choose a responsive theme that is popular you will have fewer issues and it will be updated more frequently by the author.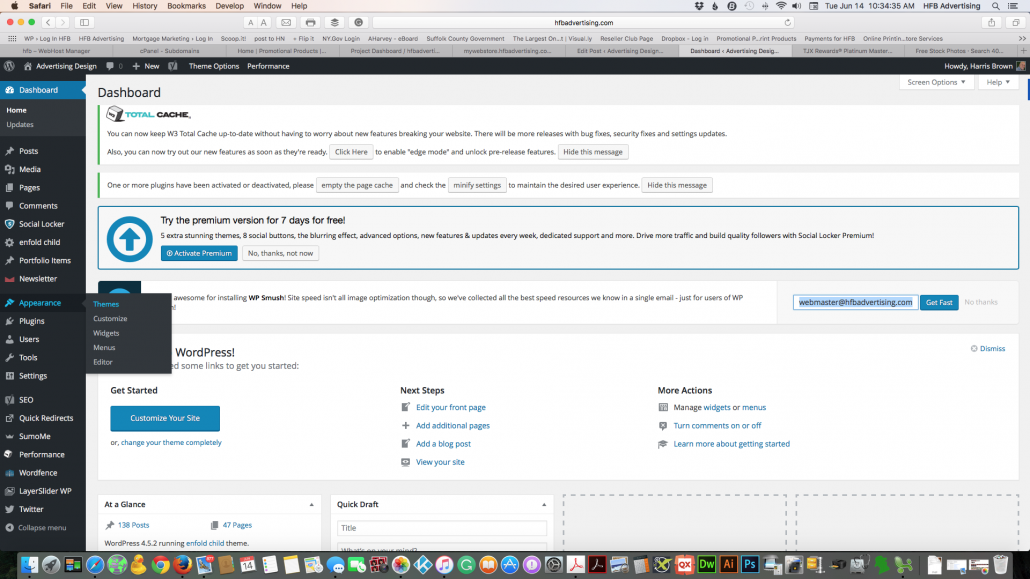 10. Head over to the post section – add new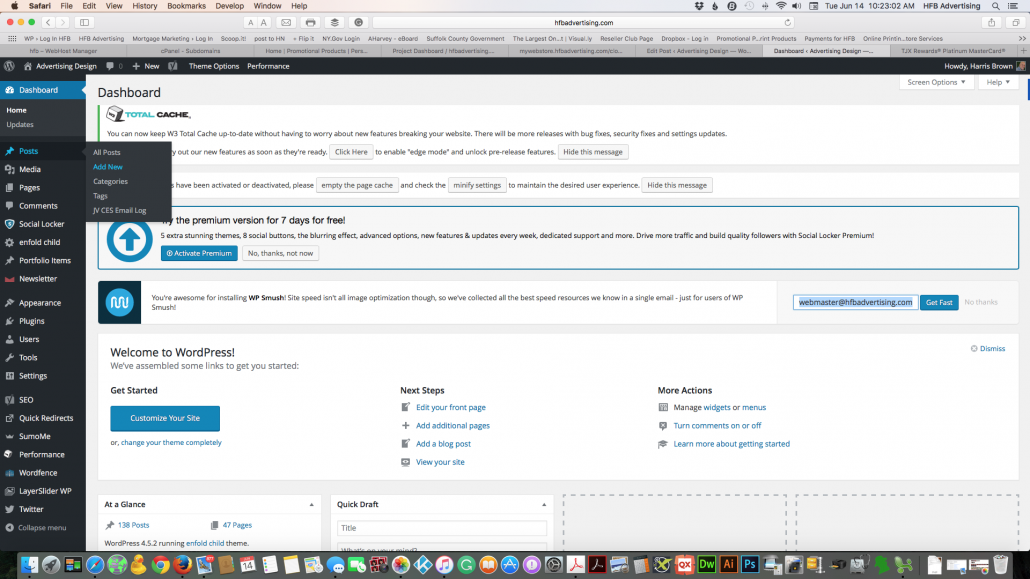 11. Write your first business blog post. Good luck on your new venture.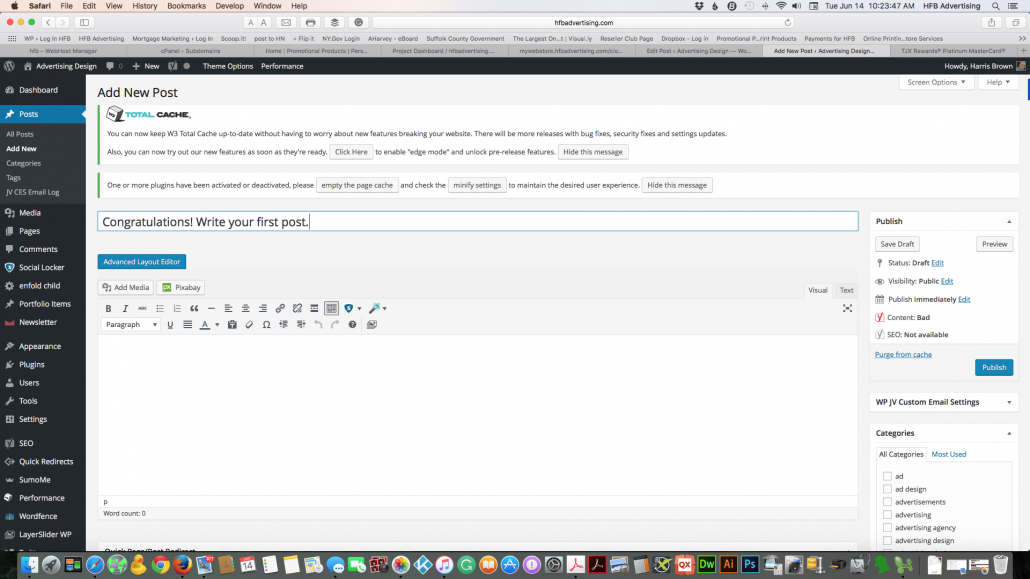 Free plugins to keep your WordPress blog or Website running smooth
SEO Yoast – SEO
W3 Total Cache
Newsletter – Keep in touch
SumoMe – Social
WP Smush
Social Locker
XML Sitemap & Google News feed
Google News
Disqus Comment System
Wordfence Security
Jetpack – use the free CDN
PHP Settings – ini file or follow these steps How to Increase the Maximum Upload and PHP Memory Limit
Slow WordPress Website Loading Can Be Easily Fixed In A Few Steps
After you get your blog running you can add more plugins, try to monetize it and generate leads.
Royalty free photos for your business blog
Where To Get Free Stock Photos And Free Images For My Blog And Website
Use these photos sparingly on your blog.
Photos are worth it and don't forget to fill in the alt tag.
Well if you are a newbie you are saying WHAT? You will understand soon.
We have put years of experience into a simple how-to guide on how to start your business blog and to make it successful.
This is about how easy it will get for you vs the other long, boring and out-dated how-to guides out there for setting up your blog.
These are all free plugins we use you can upgrade them to paid versions for more features if you like.
The only investment this blog will cost you is time and under $25 dollars to get started on your business blog.
Good luck on your journey. Now get started. Visit http://mywebstore.hfbadvertising.com
Anything else please add it to the comments section.
What to do next…
Leave a comment
Share this awesome post and make us extremely happy
Get in touch with us about our services
Thank you for reading our post!