Advertising Agency
We do one-time or on-going services for small or large companies. Bring your business to new heights.
An approachable advertising agency for clients and customers of all kinds, from small businesses to Fortune 100 and 500 corporations. Whether you're looking to revamp a single part of your company's advertising, digital, creative or marketing we are ready to take on that challenge, you can turn to our advertising agency services and marketing services for all the assistance you need. Our experience makes us be the top advertising agency provider for businesses.
Our executive team members work closely with you to develop your creative advertising and more that perfectly accomplishes your advertising and marketing goals. We 100% guarantee that you will be satisfied with our advertising agency services. We help our clients' save time, money by using our advertising agency. This is not the only reason why clients' use our advertising agency and marketing services they rely on our creative ideas and solutions to solve their problems. To come up with solutions to engage their customers.
What do you think a definition of a advertising agency is? Just in case, you didn't know here it is:
A company that provides ideas, promotions, designs, campaigns for media, print, internet marketing, direct mail on behalf of the clients request. We do all these things at our advertising agency and more. By having a trusted partner like us you can sit back and ensure the work will be done on-time, on budgeted most of all done right the first time around.
Does our advertising agency sound like something you are interested in? If so, get in touch with us today for a contact us.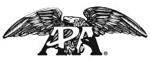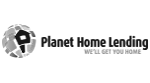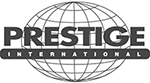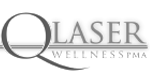 YOUR ADVERTISING AGENCY IS JUST A CLICK AWAY
Let us help you like we did with so many other companies. Our experts are waiting to talk to you.
ADVERTISING AGENCY PROCESS
Trusted and love by our clients
Short or long term projects.
Helping businesses succeed offline and online.

We have been using HFB Advertising and we are extremely happy. They displayed excellence in service, professionalism and perfection to meet all our needs. We here at Prestige thank you for all your advertising agency services and marketing services to help us grow our business.